Performance coatings may be a popular method of prolonging the life of concrete, but specifying the right product to protect a concrete structure isn't always as simple as it sounds. And that's where an expert like SPI Performance Coatings can help.
There are lots of factors to consider, including the age and condition of the concrete, the harshness of its environment and the presence of abrasive chemicals or natural forces like ground movement. The quality of the coating, the standard of the surface preparation and any application restrictions are also important too, of course.
The most important thing is to specify the right solution for your specific requirements. Match the right coating to the conditions and you will have effective, value-for-money protection that lasts. Fail to do so – and you could be left counting the cost sooner than you might think.
Before we look at the materials themselves, there are a couple of important factors to consider.
The first is product quality and like anything, you can get good quality and poor quality. In many cases, you may think you are purchasing a pure product, when in fact you're buying a hybrid mix. Think of it like an old cut-and-shut car – you might think you're buying a good quality motor, but closer investigation shows that two defective, potentially dangerous products are being sold as something else with false marketing claims. The key to avoiding this is to get to know your manufacturer of choice closely so you can judge them, as well as their products (for the record, ours is a pint of bitter, we'll meet you in the local where we can tell you about our products with nothing to hide).
The other is around performance and safety testing. Many companies, across Europe in particular, rely on in-house testing for their CE accreditation. It might be legally acceptable, but it doesn't take a genius to work out it won't hold the same merit as third-party testing. Ask before you buy.
OK, so we've cleared up that up. Now what are the options?
Epoxies
Pros
Perform well in highly chemically corrosive environments like sewage treatment facilities or chemical processing plants
More forgiving of damp substrates and the presence of moisture
Cons
Relatively low elongation factor – less suitable for applications which are subject to ground movement and dynamic cracking, like bunds and square concrete tanks in biogas and wastewater sites
Other coatings offer quicker application and drying times – not suitable for busy power generation plants or industrial processing environments where fast return to service is key
GRP
Pros
Hard wearing and can last a long time in less demanding conditions
One of the oldest coatings solutions available – familiar to many creatures of habit
Commonly used for lining concrete bunds and tanks
Cons
Slow application because it is built up in layers of resin and matting over a couple of days
Unadvisable for harsh chemical environments or where dynamic cracking is likely
Polyurethane
Pros
Popular for the protection of commercial and industrial flooring thanks to its easy-to-apply, paint-on application methods
Cons
Highly odorous during application which may make it less suitable for closely occupied spaces
Not recommended for environments susceptible to movement because the bond between the concrete and the coating is often weak
Polyurea
Pros
Outperforms all other coating systems on the market
Rapid return to service application – touch dry in a matter of seconds
Minimal surface preparation
Unrivaled performance when coping with ground or structure movement and extreme changes in temperature
Particularly suited for the protection of tanks, reservoir roofs and gas digesters
Cons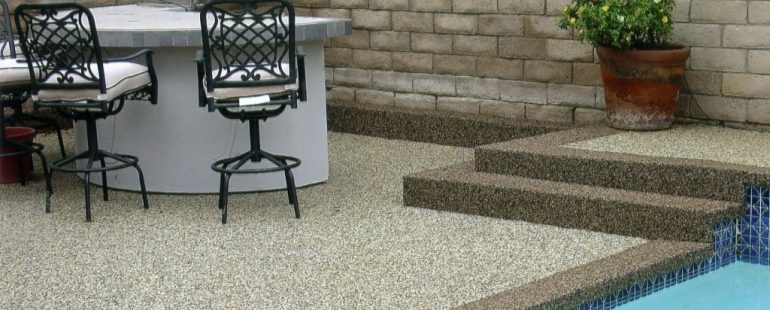 [yuzo_related]